WHY CLOUD
10 Reasons Cloud Is Better
1
Cloud removes 99% of contaminants
Internal sensors control pressure and water flow, maximizing filtration performance. Cloud filters 15x more contaminants than the leading pitcher or fridge filter, and with a 96% TDS rejection rate, Cloud easily beats out reverse osmosis competitors. 💪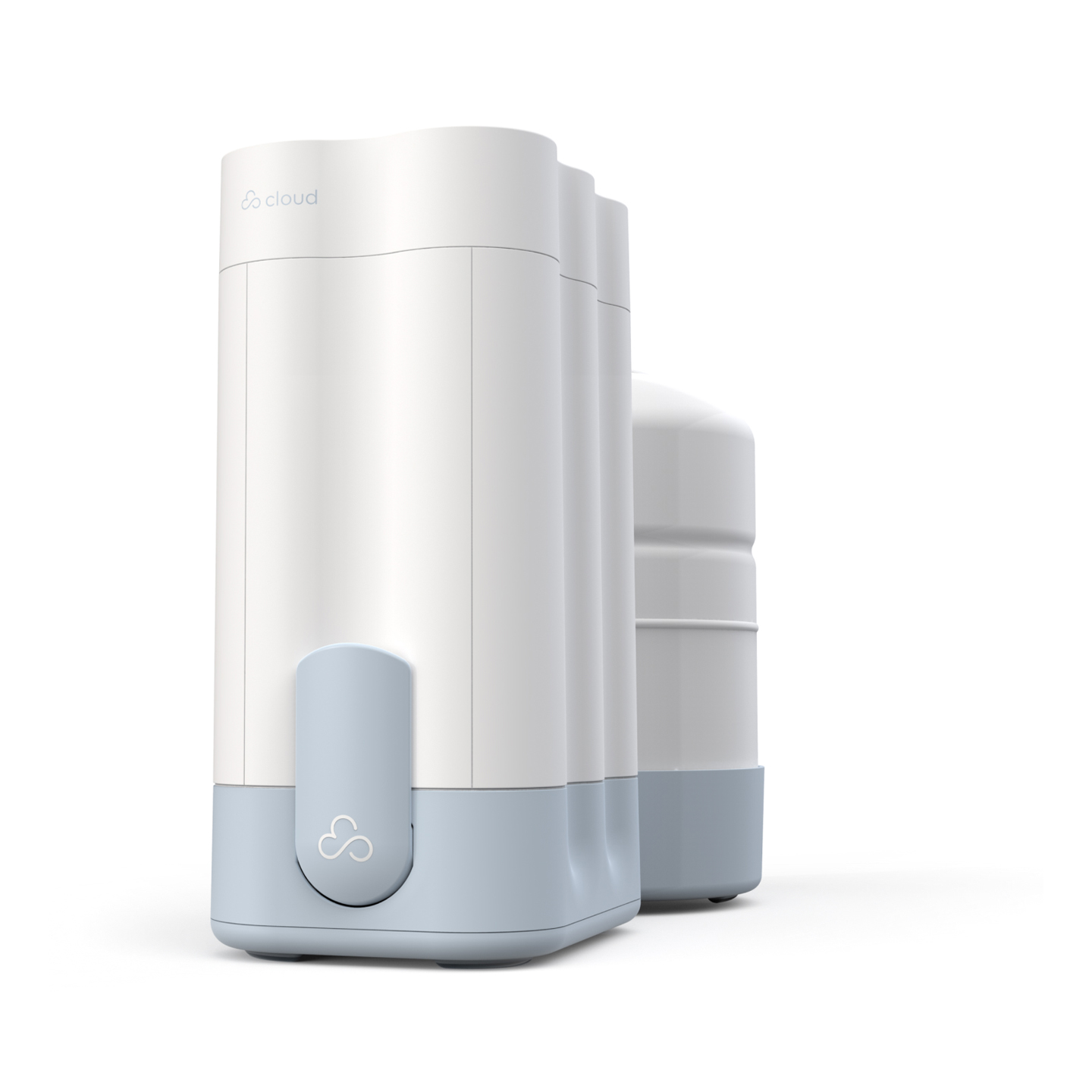 2
Cloud is kind of nerdy
Your water is tested at every stage of filtration, and the data is sent straight to the Cloud app. Keep an eye on your water quality and consumption trends in real-time. Your water at your fingertips, now that's smart. 🤓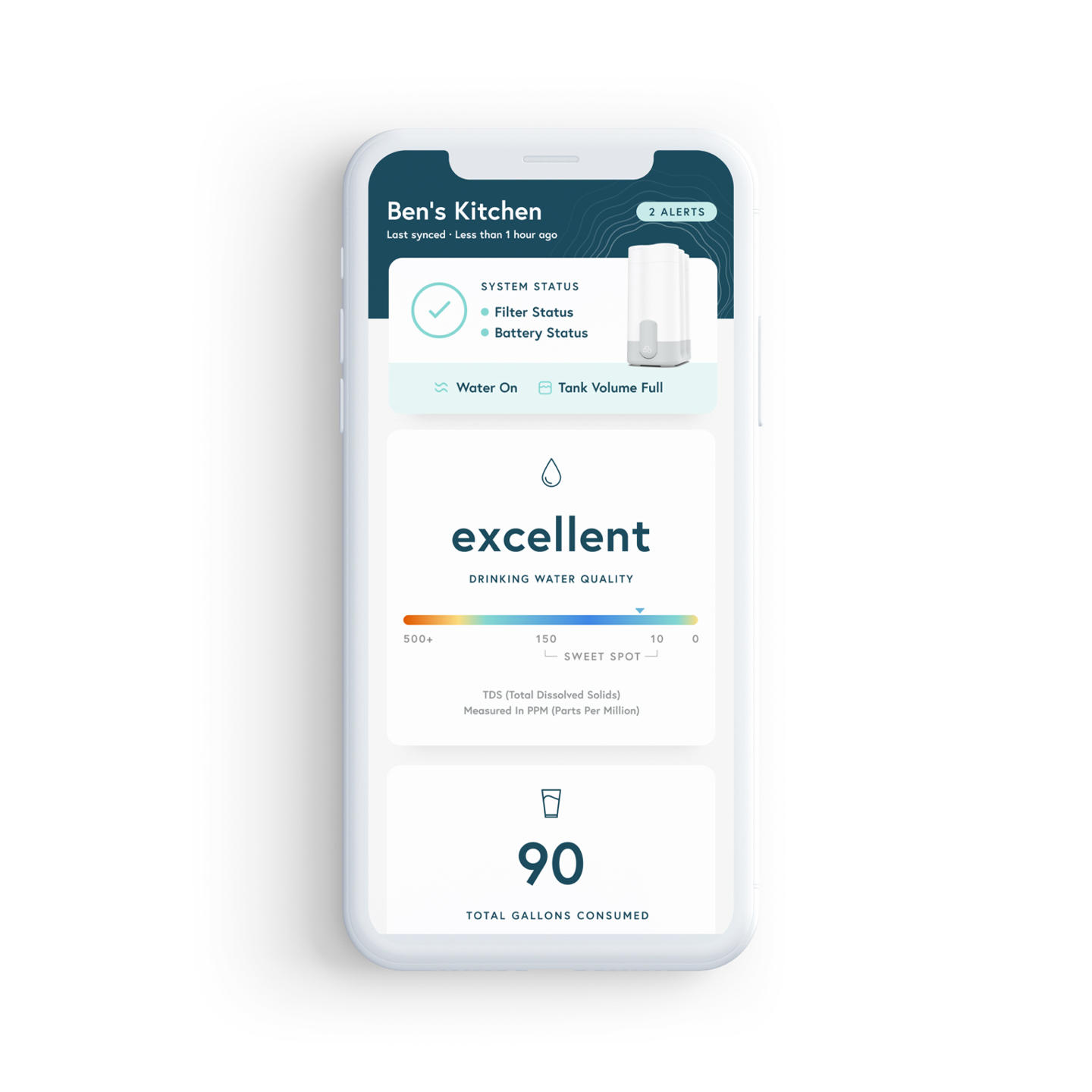 3
Cloud water is alkaline and tastes better
One of the knocks on reverse osmosis is that it strips healthy minerals from your water. Well, not Cloud. Our integrated remineralization filter adds calcium, magnesium, and potassium. These minerals raise the pH to an optimal 8-9 range. The other guys, their water is flat, acidic, and boring. 😴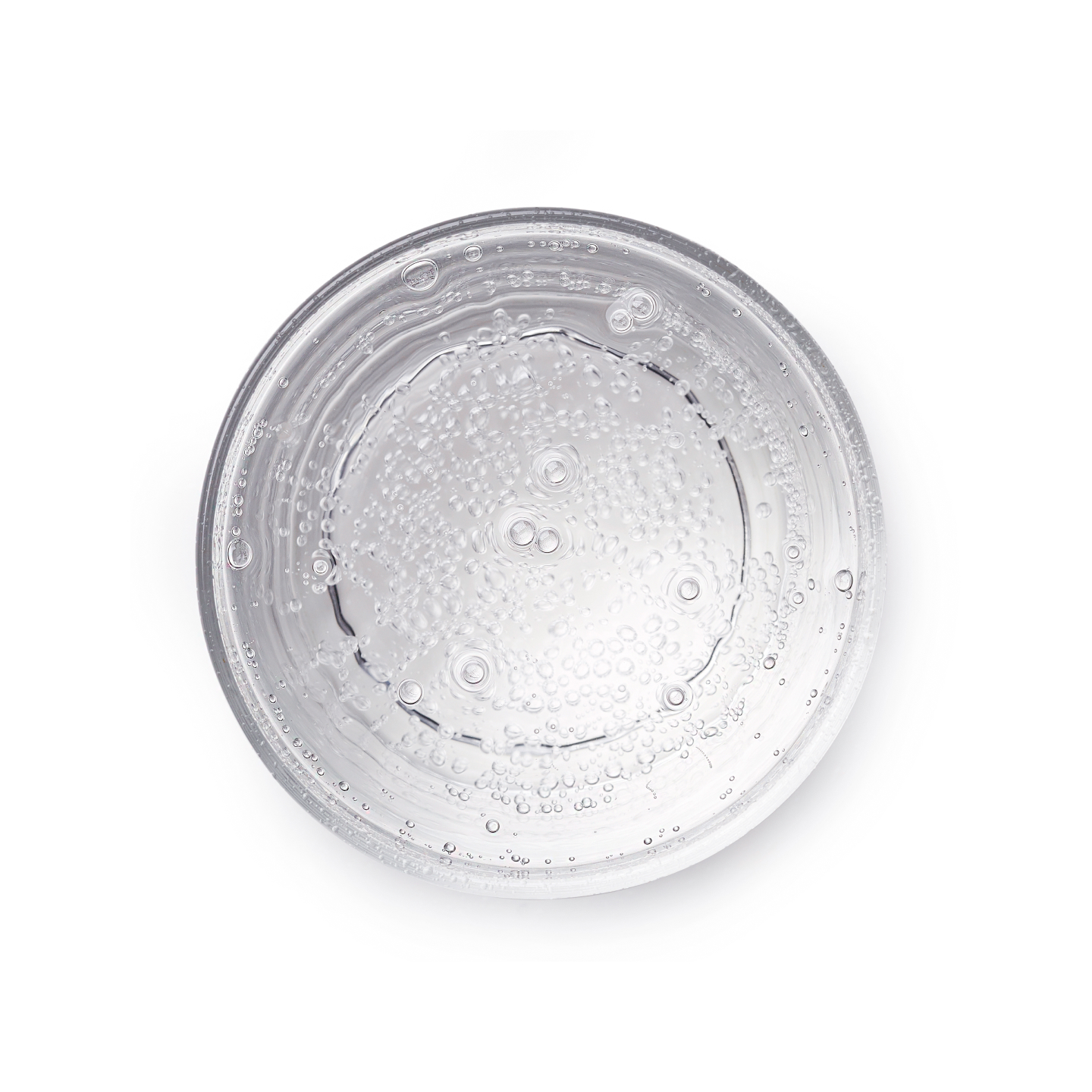 4
Cloud flows 2x faster and offers more line pressure
Cloud has an internal pump that maximizes system pressure. Traditional RO systems and tankless systems leave you with a trickle at the faucet and can't be used with a fridge or ice maker. Cloud can, and the flow from the faucet is 2x faster, filling a 10oz glass in under 6 seconds. 🙌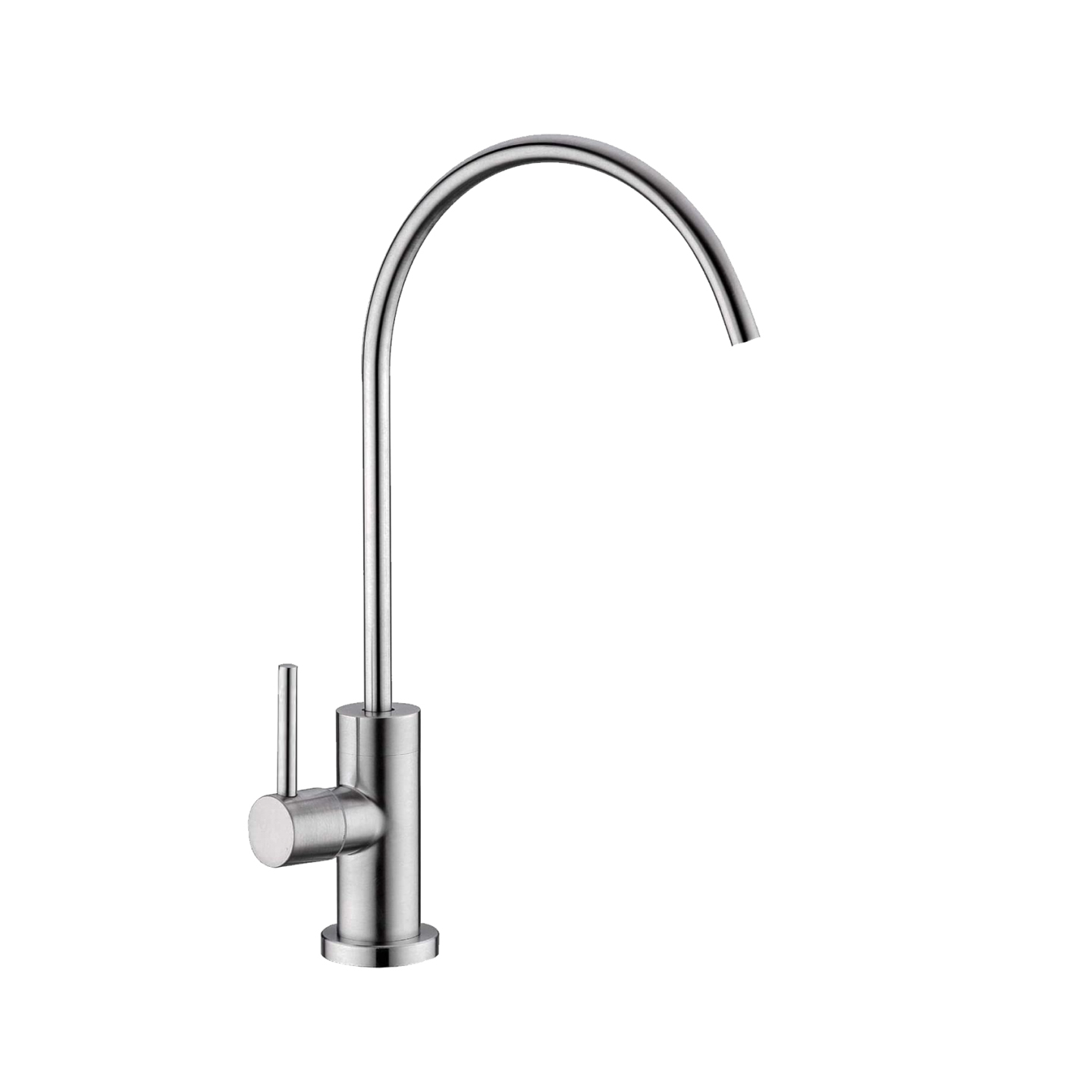 5
Cloud has a lower waste-water ratio
A best-in-class waste ratio of 1:1. For every gallon of clean water, a gallon of toxin-filled grey water is sent packing. Traditional RO systems waste up to 10 gallons of water for every 1 gallon filtered. 🤯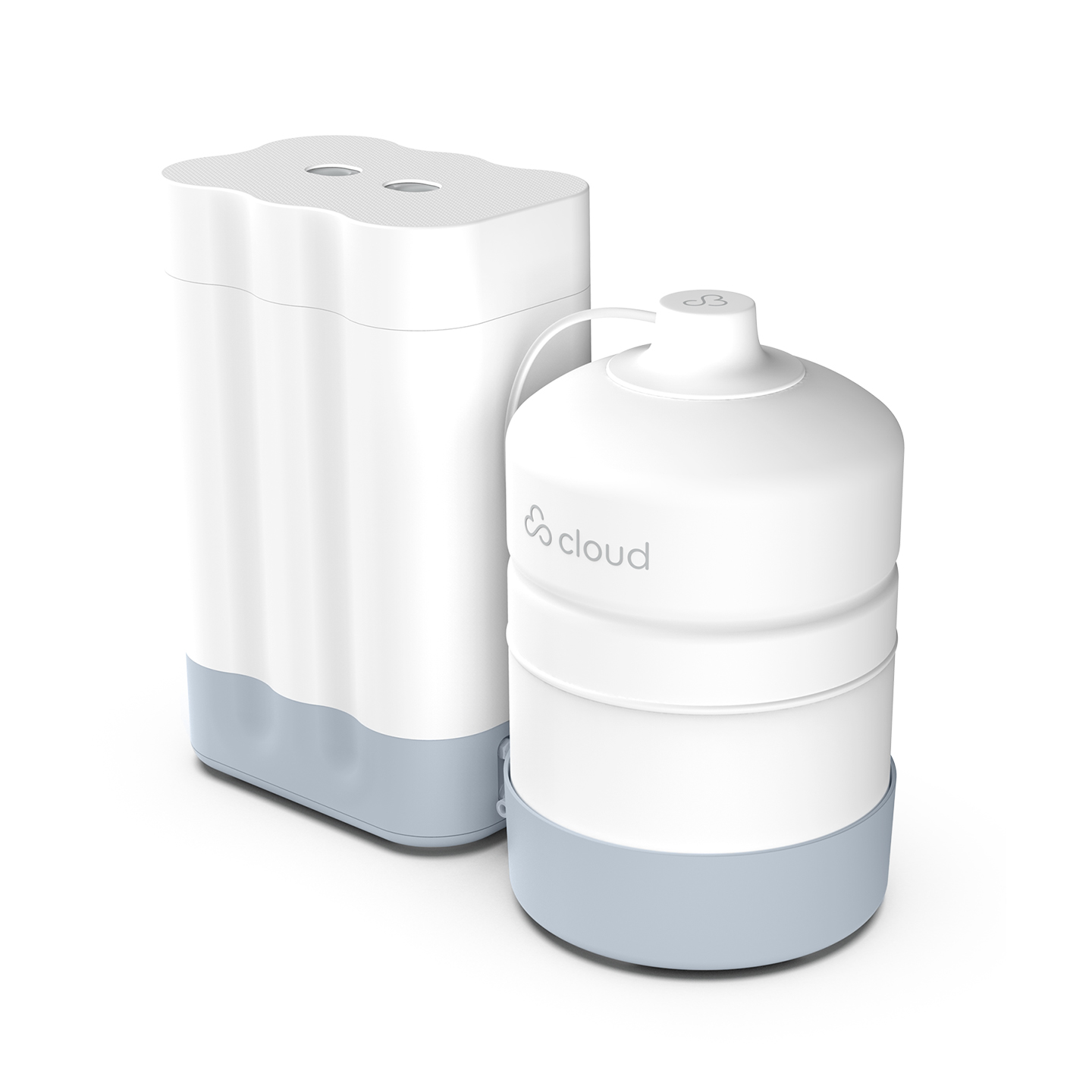 6
Cloud has a higher production rate
Cloud fills your tank 4x faster than a traditional RO system. ⏱️ An integrated permeate pump prevents back pressure on the RO membrane allowing the system to work more efficiently. The rapid production means that Cloud can have a super small tank, saving you valuable under-sink space.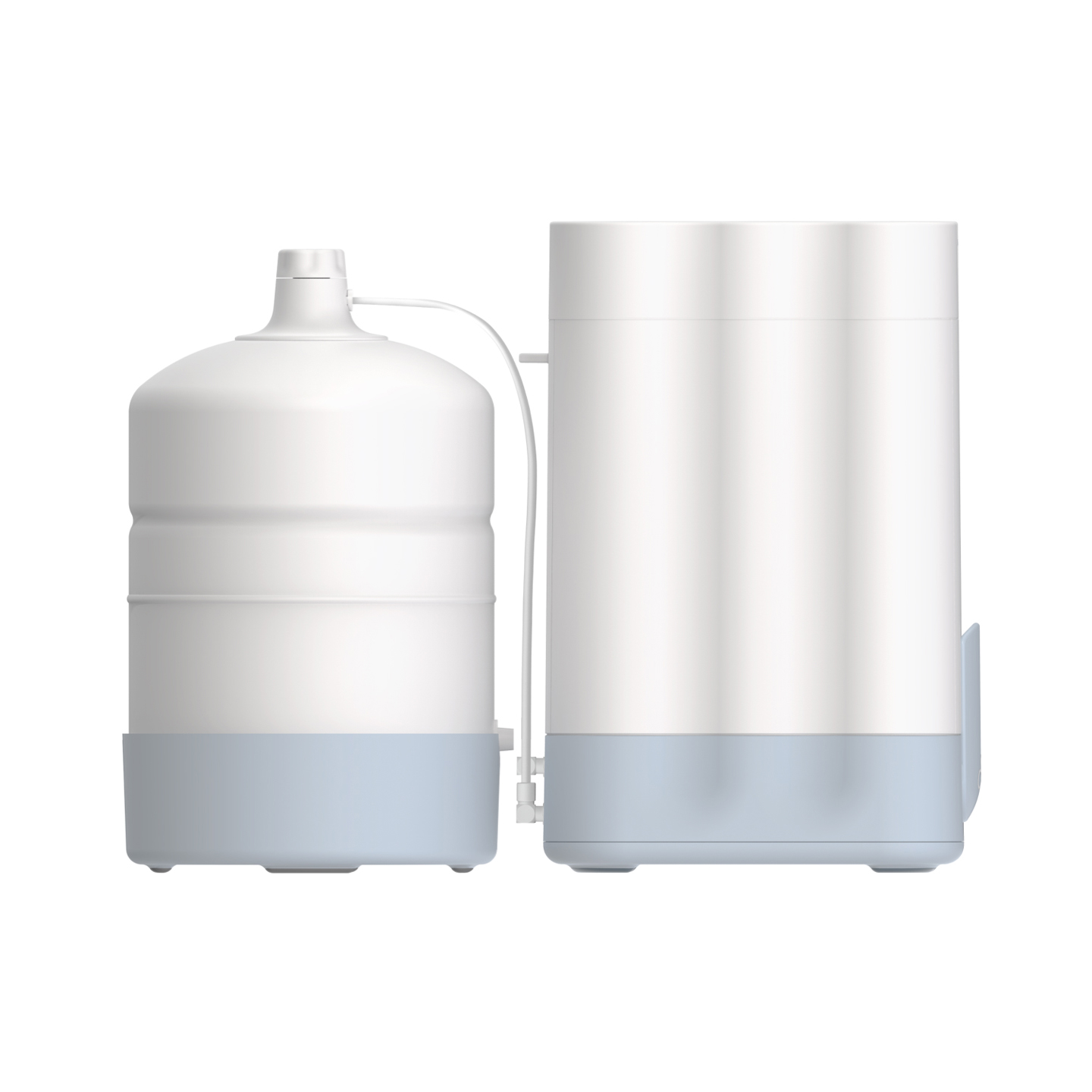 7
Cloud is easier to install
On average installation only takes 30-60 minutes. Cloud's compact, modular design, makes it easier to install than a traditional bulky RO system riddled with canisters and hoses. Easy-to-follow video instructions make Cloud a DIYers dream. 🔧
8
Cloud is always on your schedule
No more arbitrary timelines. 🗓️ Stop changing your filters every 6 months without knowing how much you are consuming or the quality of water being filtered. One size fits all isn't really our thing. Cloud tracks quality and usage and only ships you filters when you need them. Smart filter changes save you money and the headache.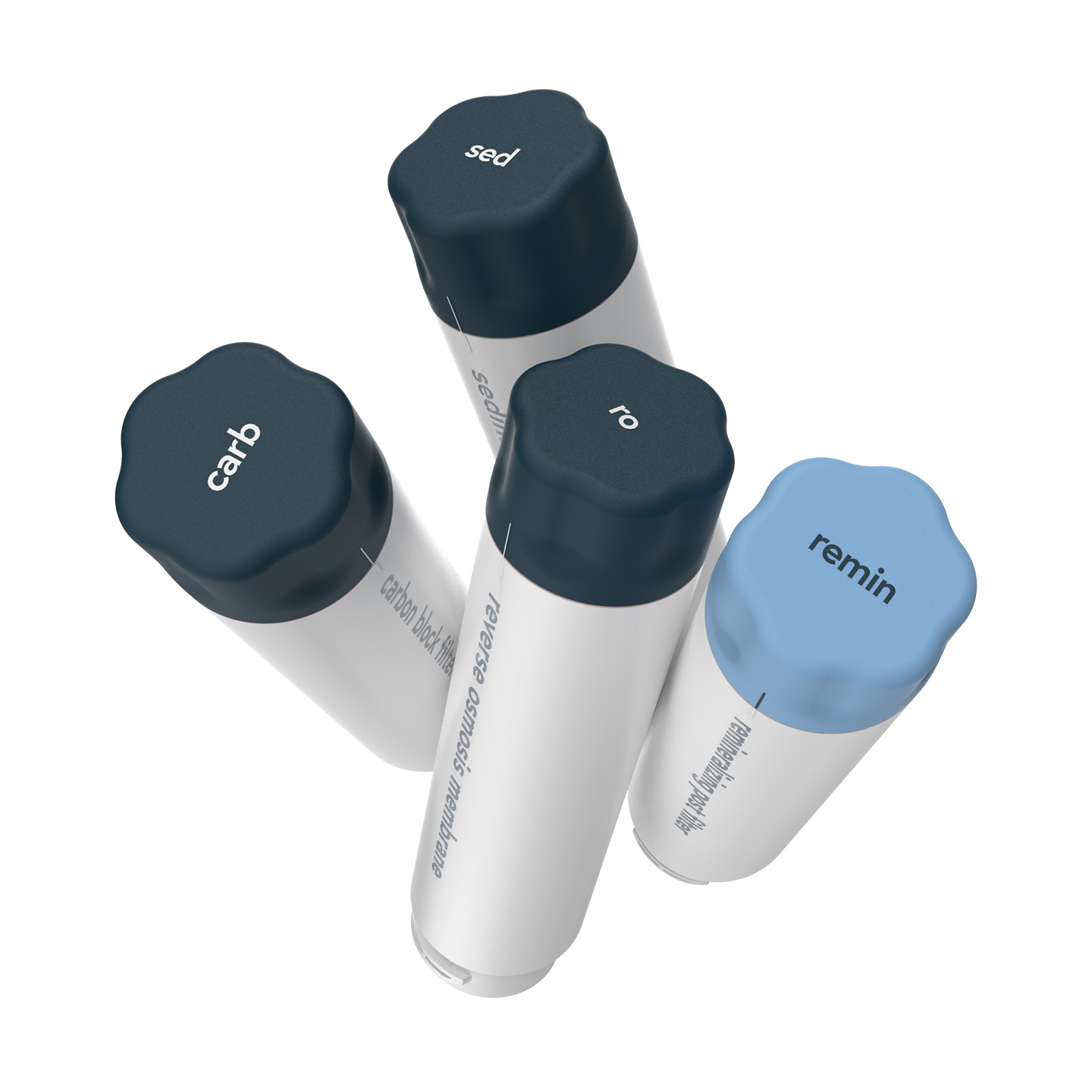 9
Cloud makes filter changes a breeze
Stop breaking your neck under your sink, twisting those big canisters, and fidgeting with quick-connect fittings. Cloud's 'magazine' pops off so you can easily replace the filters on your countertop. Plus, you never have to touch your plumbing again. Cloud automatically shuts off your incoming water when the magazine is removed. Easy peasy.🚰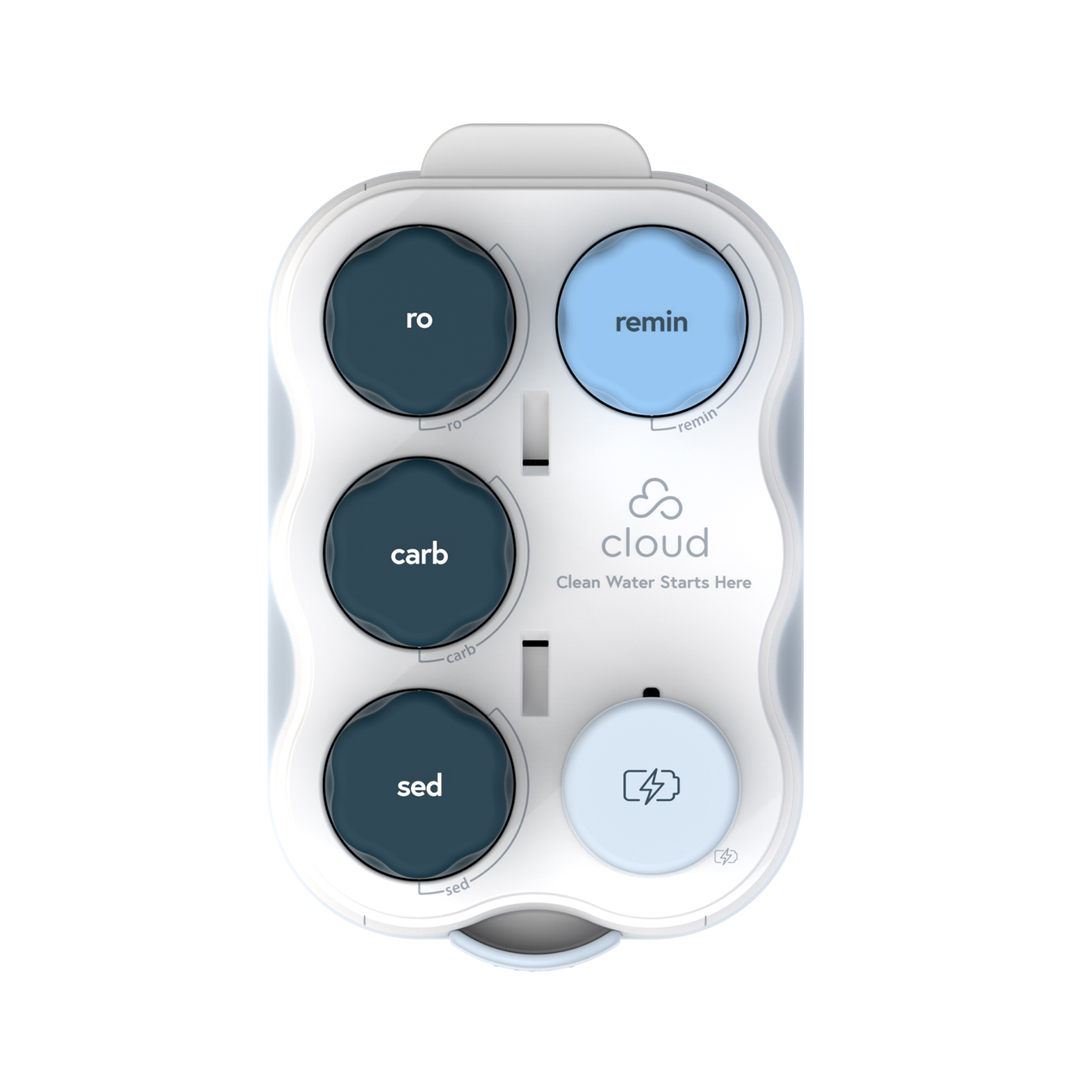 10
Cloud keeps it real
The other guys are misleading and ambiguous about filter performance. They publish falsified lab reports and claim their filter can do it all. Cloud will always shoot you straight. Take a look at our full tech specs to better understand the Cloud difference.✨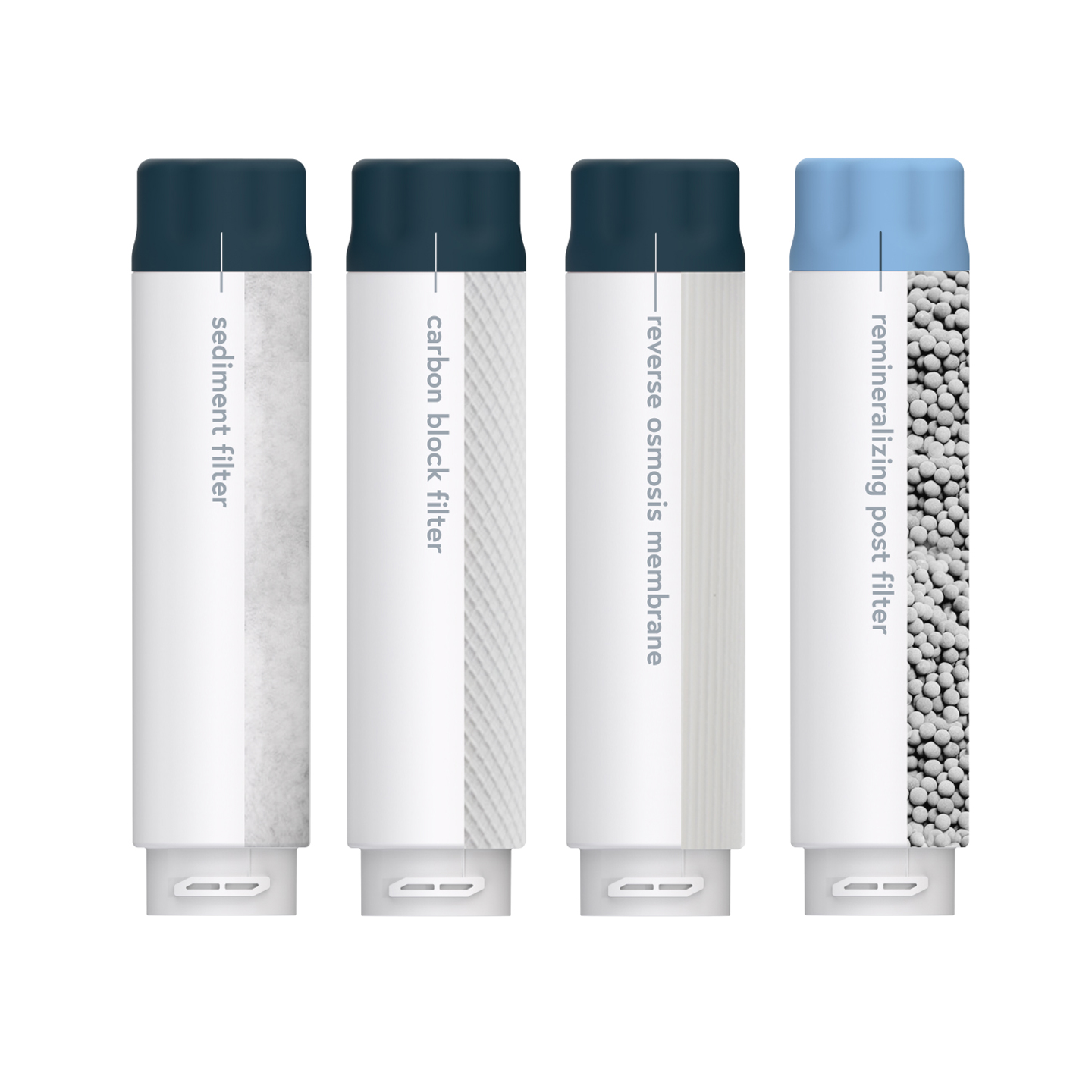 K, WE COULDN'T KEEP IT TO JUST 10...😏
Cloud is the hottest filter at the party
The most beautiful water filter on the market— there, we said it! 🤩 Traditional RO's look like a science experiment gone wrong and don't even get us started on those giant countertop things. Cloud lives quietly under your kitchen sink, but we promise you will appreciate the soft lines whenever you grab a spray bottle or dishwasher pod.